About
WardWilliams Creative provides business support, tax and accountancy services for people and brands working within the creative industries. From TV to tattoos, architects to artists, fashion to food, bitcoin to branding – if creativity is at your heart you've landed on the right page!
Who we are
We are Chartered Accountants, payroll clerks, bookkeepers and tax advisers who eat sleep and breath the creative industries
Our portfolio of creatives goes from the individual to established companies, and we love them all the same. We are enthusiastic about what you do and how we can help. We would be privileged to join you on your journey of growth, development, profitability or world domination—whatever it is you are striving for, we can help you in a number of ways.
What we do
Firstly, we get to know you and your business. Some clients have more specific needs, and we know that highly pressured and constantly evolving industries such as these need flexible support that is straight forward.
Your business might be built on ideas; but in order to survive it needs a solid foundation and practical solutions. Together we'll fill in the gaps to make sure your business is meeting financial reporting requirements whilst minimising tax, using systems that fit easily with your daily processes. Leaving you to focus on what you do best.
How we do it
Our services aren't one-size-fits all, so we'll unravel who you are, what you do and how you do it before we can make sense of how we're going to help.
Our team can work independently to manage your accounts, or simplify and introduce you to the processes that enable you to maintain a healthy business. We can hold your hand at every step or be waiting on the sidelines for when you think you need us.... most of our clients choose to invite us in once they get to know us more.
Senior Managment Team
The WardWilliams Creative team are highly trained and experienced in their fields, which should go without saying, but they also deliver their advice and support in a relaxed, friendly and informal way. We love what we do and have a passion for the creative sectors and our clients tell us it shows in the service we provide.
The WardWilliams Group
A leading provider of quality business support and personal financial services.
WardWilliams Creative is a Subsidiary of the WardWilliams Group. What does this mean for you? We operate as a small boutique style accountancy firm out of vibrant East London with a very specific aim: to service the creative industries — but behind the scenes, we have the resources and know-how of a march larger organisation to pull on.   Short answer, you get the best of both worlds. You get to work with the same small group of committed professionals who share your passion, whilst also having access to the service and support benefits of a larger network of specialist advisers.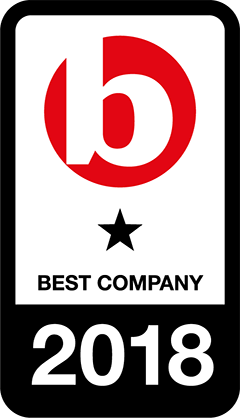 5 offices across London and the South of England
Accountancy, Tax, Financial Services and HR
All Founding partners are still active in the business
Partners & Collaborators
A leading provider of quality business support and personal financial services.